EYP SCAP carries out the Safety and Control system installation for the Barranco de la Batalla Tunnels, in the municipality of Alcoy, Spain.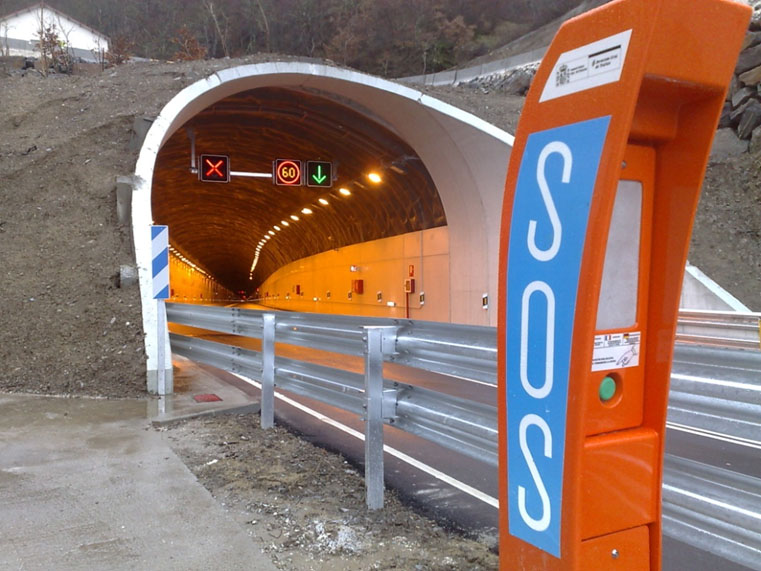 EYP SCAP has conducted all the Safety and Control systems installation of this important tunnel of the Mediterranean Highway, constructed and operated by the Spanish Ministry of Public Works and Transport.
This tunnel is made up of 2 tubes, of 3 and 2 lanes respectively, with a total length of more of 3,4 Km.
The installations have been carried out ​​in accordance with the European Directive and feature a Control Center from which the security and control monitoring is perform, including the CCTV system, PA System, Fire Detection, Lighting control or the Automatic Incident Detection systems.
These new tunnels are part of the A7 Highway which runs parallel to the Mediterranean coast and with a length of 1,330 km is the longest in Spain.
EYP SCAP, through its own technology is positioned as one of the leaders in the field of safety and control engineering of road tunnels, with both national and international references.