EYP SCAP launches its new onboard Speed Radar "RAI Plus® Mobile"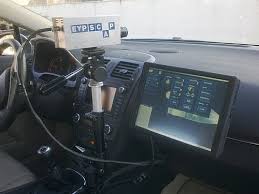 EYP SCAP has recently launched  the latest version of the RAI Plus Speed Radar series. This new model, specially designed to be operated onboard a police car, will be marketed under the brand RAI Plus® Mobile.
The RAI Plus® Mobile combines high-resolution digital images with the most accurate doppler technology in order to detect and control speeding vehicles. All this with a robust ultra-compact design, conceived to be installed in virtually any kind of patrol car.
Its low power consumption (22 W), allows it to run exclusively through the car battery, thus avoiding the installation and maintenance of extra batteries and its associated wiring.
Additionally, the equipment incorporates in the front of the vehicle a state-of-the-art infrared flash to record night violations with absolute sharpness.
The whole system is controlled from a 10.4" LCD touch screen installed in the dashboard, whose software is easily integrated into any speed ticket management system.
From cars, to trucks and motorcycles, the RAI Plus® Mobile ensures any Police Force the detection of all kinds of moving vehicles up to a maximum speed of 300 km/h and with an error range below 2%.
Currently the equipment is in production in Spain and is going through the certification processes in different countries in Europe, North Africa and Latin America.